A Revolution in Lyophilization
The MicroFD from Millrock Technology changes freeze drying research, development, and cycle transfer forever— a small-scale lyophilizer that delivers more with less:
Total control over both the freezing and drying phases
Real-time data for analysis and optimization
Less of your valuable API, time, and costs
Proven to Develop Transferable Protocols
The MicroFD delivers a R&D and Cycle Development freeze dryer that:
Takes the guesswork out of protocol development
Uses less of your valuable product for R&D
Enables analysis and optimization with as few as 7 vials
Determines Kv, Sublimation Rate, Rp and other critical process parameters
About the MicroFD Freeze Dryer
CONTROL SYSTEM
PC/PLC with ethernet and remote Internet connectivity
Manual and automatic operating modes
Graphic and numeric data collection
CONDENSER
External with Isolation valve
Exposed coil condenser for maximum efficiency
Hot gas defrost
0.5 L total capacity
-70C
REFRIGERATION
Cascade refrigeration system
CFC-Free, non-proprietary refrigerants
VACUUM
Pirani and Capacitance Manometer vacuum sensor standard
Advanced Proportional Vacuum control standard
Gas backfill standard
65 LPM corrosion resistant vacuum pump with easy access
OTHER
Sanitary style fittings on all sensor and vacuum ports
* Patented and Patent Pending technology.

Note: Specifications subject to change without notice. All specifications based on 20C ambient on 60Hz.
Inside the MicroFD
Millrock Technology's MicroFD has been refined and improved in partnership with industry experts who are passionate and driven to advance the products, processes, and performance of freeze drying technology. It requires no third-party hardware, and every feature you need is built-in.
LyoPAT® state-of-the-art control capabilities to monitor and control every possible aspect of the freezing and drying processes.
The LyoSIM®ring provides optimal process control via a closely coupled temperature source that can simulate center vials or the edge effect for process analysis. The close coupling of the LyoSIM ring results in far superior results than simply controlling the wall temperature.
AccuFlux® the only technology that provides heat flow monitoring and control— including direct measurement of Kv and mass flow—throughout the entire freezing and primary drying processes.
AutoDry® totally automates primary drying by driving as much heat into the product as possible without exceeding the critical product temperature.
FreezeBooster® controlled nucleation enables the ability to study freezing approaches and its effect on the product and product cycle.
Millrock Reporter provides batch reporting in the format you design.
Features in the MicroFD are patented and patent pending.
See how the MicroFD can help you with protocol development, cycle optimization and cycle transfer. Watch this presentation that introduces the MicroFD & LyoPAT technology
Learn more about developing transferable Freeze Drying protocols using Accuflux and the MicroFD Freeze Dryer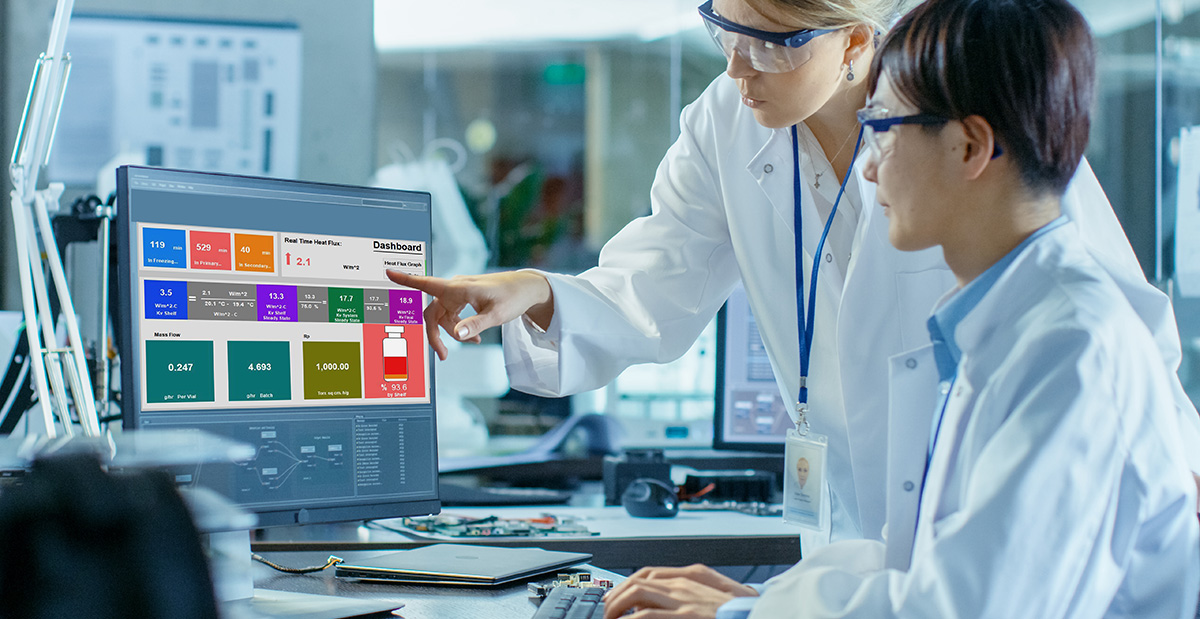 Your Freeze Drying Partner
When you purchase a Millrock product, you get more than a freeze dryer. You get a long-term partner delivering industry-changing innovations, high-performing products, and on-call expert support.