Quanta™ Non-Sterile Production Freeze Dryer
Versatile Industrial Freeze Dryer
Pharmaceutical lyophilizers often require sterilization (SIP) between each cycle. However, Industrial Freeze Dryer applications often do not require sterilization. To accommodate the large range of requirements between each industry, Millrock Technology offers Non-Sterile Freeze Dryers in the following specifications:
304L stainless steel for non-pharmaceutical applications.
316L stainless steel for pharmaceutical applications.
Custom Designed to Fit Your Needs
Our lyophilizers can be custom designed to fit your specific application needs. Our condenser assemblies can be internal or external with the option of either bulk or stoppering style shelf assemblies. Cylindrical chambers are another option that offer cost savings and can be supplied up to 200 square feet in shelf area. Additionally, options such as: isolation valves, redundant compressors, redundant vacuum pumps, and clean-in-place (CIP) piping can also be provided.
About the Quanta Non-Sterile Production Freeze Dryer
| | |
| --- | --- |
| Control System PLC | Opto 22 or Allen-Bradley |
| Shelf Temperature Range | -60C to +65C (+80C option) |
| Shelf Heat Transfer | Hollow Fluid Filled |
| Shelf Material and Finish | 316L, 20 Ra or better with Optional Electropolish |
| Shelf Area | 20 sq ft to 200 sq ft |
| Shelf Assembly | Bulk or Hydraulic Stoppering |
| Condenser Temperature | -75 C |
| Chamber Configuration | Cylindrical or Rectangular |
| Chamber Rating | Full Vacuum |
| Condenser Style | Coil, Internal or External |
| Compressors | Two StageCarlyle, Bitzer, Mycom (screw) |
| Defrost | Hot Gas or Hot Water |
| Vacuum Pump | Leybold Rotary Vane or Dry Pumps |
| Vacuum Control | Pirani with Solenoid & Needle Valve |
| Gas Backfill | Included |
| Product Sensors | One per shelf standard |
| Frame | Welded and Painted |
Typical Operations Specifications for Non-Sterile Freeze Dryers
| | |
| --- | --- |
| Condenser Cool Down | < 10 minutes to –50 C |
| Ultimate Vacuum | 5 mT |
| Vacuum Pull-Down | < 20 minutes to 100 mT |
| Vacuum Leak Rate | < 3 x 10-2 mbar-liter/sec |
| Shelf Cooling (20 C to –40C) | <40 minutes (may vary) |
| Shelf Heating | > 1 C/min |
Performance specifications are estimates and may change based upon design.
Millrock Technology, Inc offers 21 CRF Part 11 control system that provides the necessary platform to meet the needs of cGMP freeze drying manufacturing. All data is stored in a secure SQL database to prevent manipulation. Program access is controlled through a multi-level password system to limit access to critical areas. New and modified data entry requires electronic signature that is level controlled to prevent unauthorized changes. All changes are logged in a change log database to provide a full audit trail that meets FDA requirements.

Number of vials is an approximation. Actuals can be provided as required.
Not sure which freeze dryer best fits your needs? Click here for our freeze dryer capacity calculator.
304 or 316L stainless steel
Internal condenser or external condenser
Isolation valve
Bulk or hydraulic stoppering
Bellows seal on hydraulic stoppering
Acrylic or stainless steel door
MKS proportional vacuum control
Clean-in-Place piping and control
Single height door loading with pizza door
Pass-through design
21 CFR Part 11 Compliant software
Validation documentation
IQOQ Workbook
Factory acceptance testing
Site acceptance testing
Water Ring Pump: Nash-Elmo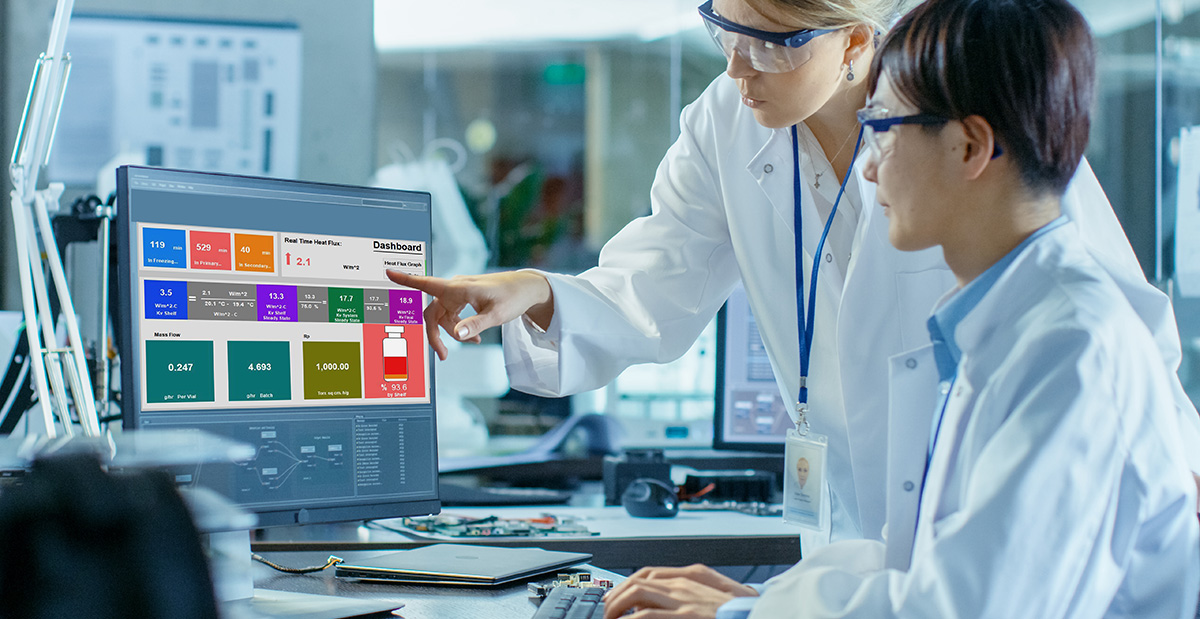 Your Freeze Drying Partner
When you purchase a Millrock product, you get more than a freeze dryer. You get a long-term partner delivering industry-changing innovations, high-performing products, and on-call expert support.