QuantaS™ Steam Sterilizable
Production Freeze Dryer
Pharmaceutical Freeze Drying in a Sterile Environment
The QuantaS Steam Sterilizable Production Freeze Dryer supplies cGMP pharmaceutical freeze dryers with steam sterilization (SIP) and 21CFR part 11 for demanding applications in bio-pharmaceutical and pharmaceutical applications.
Choosing the right freeze dryer is often pivotal to the production of a great product and to long term company success. At Millrock Technology, our collaborative approach to system selection, customization and design provides the best freeze dryer for your production needs. Our support lasts throughout the production freeze dryer life cycle to help ensure that your project starts successfully and remains successful.
Our Steam Sterilizable Production Freeze Dryers include:
All wetted components 316L stainless steel
Sterilization (SIP) temperature: Controllable 121-125 degrees C
Evacuation and drying: Water ring pump
Insulation: High temperature CFC-Free foam with a stainless steel shroud around both chambers
Filter: 0.2 micron Sartorius with integrity testing ports
System cooling to ambient and drying in less than 2 hours using the refrigeration system and a liquid ring pump
Slope to drain
Customized for your application needs
About the QuantaS Steam Sterilizable Production Freeze Dryer
QUANTA-S STANDARD FEATURES

Control System
Opto 22, Allen-Bradley (optional)
Shelf Temperature Range
-60C to +65C (+80C option)
Shelf Heat Transfer
Hollow, serpentine, fluid filled
Shelf Material and Finish
316L stainless steel, 20 Ra or better. Optional electro-polish
Shelf Area
Up to 400ft2 (37 m2) total shelf area
Shelf Stack
Bulk or Hydraulic Stoppering
Product Probes
1 "T" type thermocouple/shelf
Condenser Temperature
-75C dry and empty
Chamber Configuration
Cylindrical or Rectangular
Chamber Rating
ASME 25psi at 125C
Condenser Style
Coil
Compressors
Two Stage,Carlyle, Bitzer, Mycom (screw)
Defrost
Steam
Vacuum Pump
Two Stage Oil Sealed Rotary Vane, Dry (optional)
Vacuum Control
Capacitance manometer, Proportional vacuum control (optional)
Water Ring Pump
Included standard
Frame
Welded and Painted
Note: Specifications subject to change without notice. All specifications based on 20C ambient on 60Hz.
Millrock Technology, Inc offers 21 CRF Part 11 control system that provides the necessary platform to meet the needs of cGMP freeze drying manufacturing. All data is stored in a secure SQL database to prevent manipulation. Program access is controlled through a multi-level password system to limit access to critical areas. New and modified data entry requires electronic signature that is level controlled to prevent unauthorized changes. All changes are logged in a change log database to provide a full audit trail that meets FDA requirements.

Number of vials is an approximation. Actuals can be provided as required.
Not sure which freeze dryer best fits your needs? Click here for our freeze dryer capacity calculator.
Hydraulic Stoppering with Bellows Seal
Bottom up or top down stoppering
Isolation Valve
Isolator interface
Screw Refrigeration Compressors
MKS Proportional Vacuum Control
Clean-In-Place Piping and Control
Electro-polished Shelves and Chamber
Auto-Locking Doors
Single Height Loading with Pizza Door
Pass Through Design
Cooling Jacket on Chamber and Door
21 CFR Part 11 Compliant Software
Validation Documentation
IQ/OQ Workbook
Factory Acceptance Testing
Site Acceptance Testing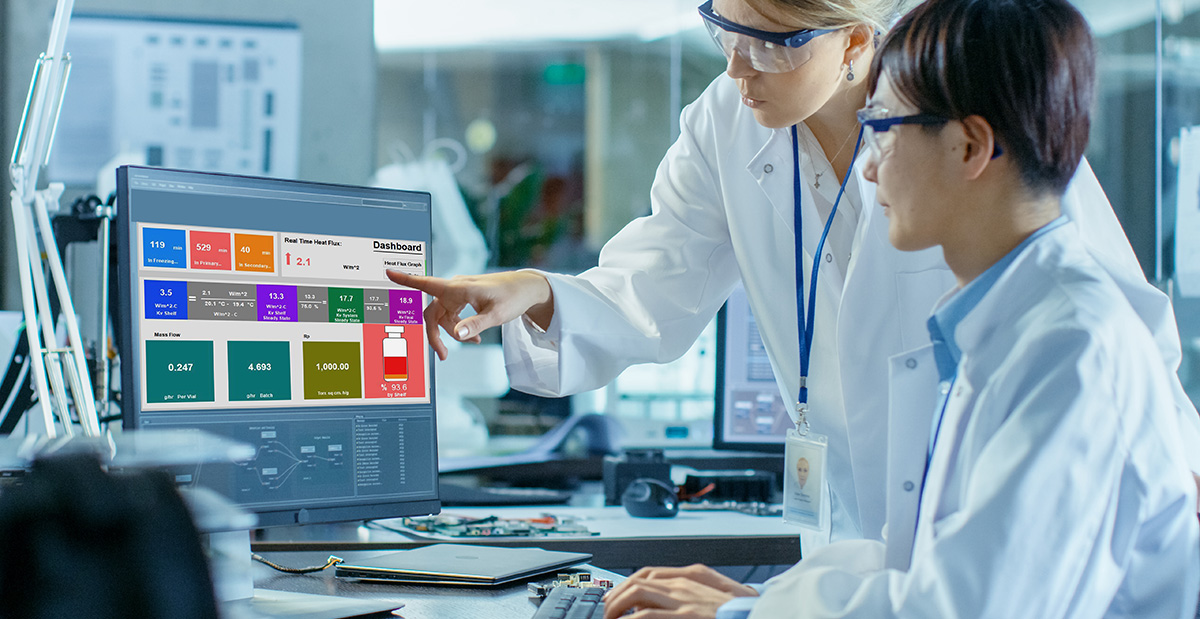 Your Freeze Drying Partner
When you purchase a Millrock product, you get more than a freeze dryer. You get a long-term partner delivering industry-changing innovations, high-performing products, and on-call expert support.