LyoBead Production Systems for Freeze Drying
Turn-Key Solutions for Lyophilized Beads
Millrock Technology offers turn-key solutions for LyoBead production that include a bead dispenser (BeadLab™), sealable tray, and freeze dryer. The combination provides all the necessary parts to quickly implement using LyoBeads.
Steps for LyoBead Production:
Bead Formation => Transfer => Freeze Drying => Storage
The BeadLab automated micro-dispensing system is used to create the beads, which are collected in the freeze drying tray. Once collected, the lid is sealed enabling non-contact transfer to the freeze dryer. The product is held in a frozen state inside the freeze dryer until the entire batch is loaded and ready for freeze drying. At the end of the freeze drying process, the trays are sealed under vacuum, isolating the product from the environment and protecting the operators from exposure. The sealed tray can be used for long term storage or for transfer to further processing.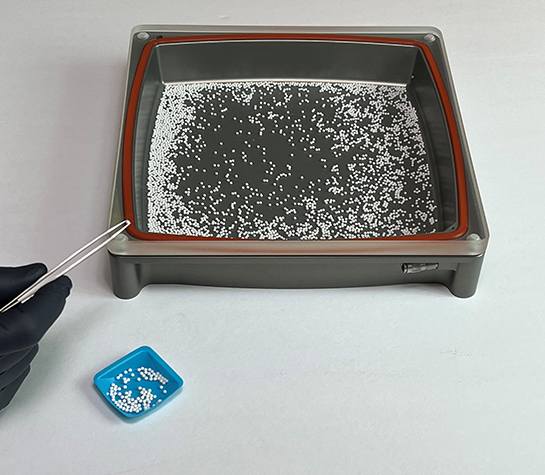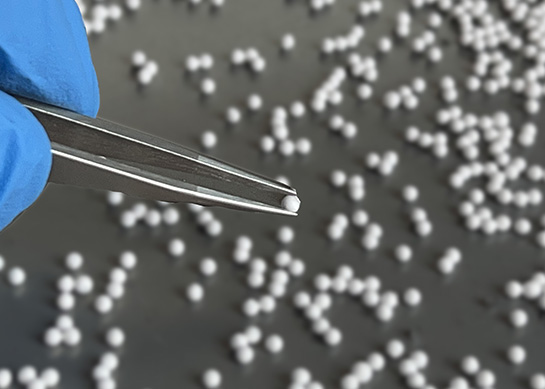 What are LyoBeads?
LyoBeads are spheres of customizable lyophilized material that contain a specific volume of material, typically in the 5 microL to 20 microL range. LyoBeads are created through instant freezing of the liquid formulation in liquid nitrogen and then freeze drying. The final product is a consistent volume stable dry bead ready for long term storage that is easily reconstituted.
Types of materials that may benefit from LyoBeads
Diagnostic reagents
PCR assays
Bacterial vaccines
Buffers and chromophores
Enzymes, enzyme substrates, and co-factors
Antibodies and antibody conjugates
Calibrators and controls
Probiotics
Advantages of LyoBeads
Reduced setup time for assays
Reduced pipetting errors
Reduced freeze drying time
Long term stability at room temperature
Fast reconstitution
Advantages of The Vacuum Sealable Tray
Eliminates operator exposure
LN2 compatible for bead creation
Sealable for oxygen free transfer between BeadLab and freeze dryer
Sterilizable
Vacuum sealable post-freeze drying for long term storage
What are LyoBeads also called?
There are several other terms for LyoBeads:
Lyophilized beads
LyoSpheres
Lyophilized spheres
Lyophilized pellets
Diagnostic beads
Single assay beads
Lyophilized reagent beads
Multiplex beads
Master mix beads
Microbeads
PCR beads
The LyoBead Production System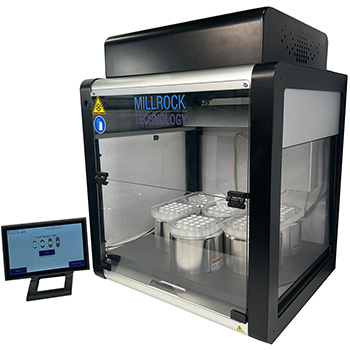 The liquid drops fall into an LN2 filled container where they are collected.
At the end of the bead production process, a borosilicate lid seals the tray for transport to the freeze dryer.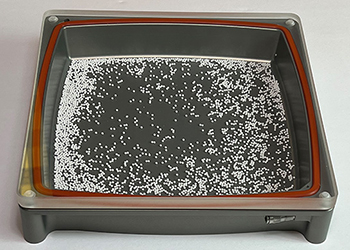 An aluminum tray with anodized finish enables bead production and collection, transfer, freeze drying process, and post-freeze drying storage.
The sealable trays offer a method for isolating the operator from exposure to the product in the tray.
At the end of the freeze drying cycle, the trays are vacuum sealed to protect both the product and operator.
The trays are cleanable and sterilizable.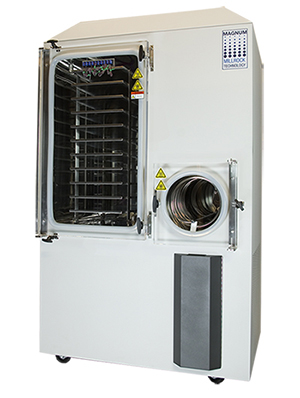 The freeze dryer is designed to accommodate LyoBead specific application requirements including pre-frozen shelves for storage of the frozen beads prior to freeze drying.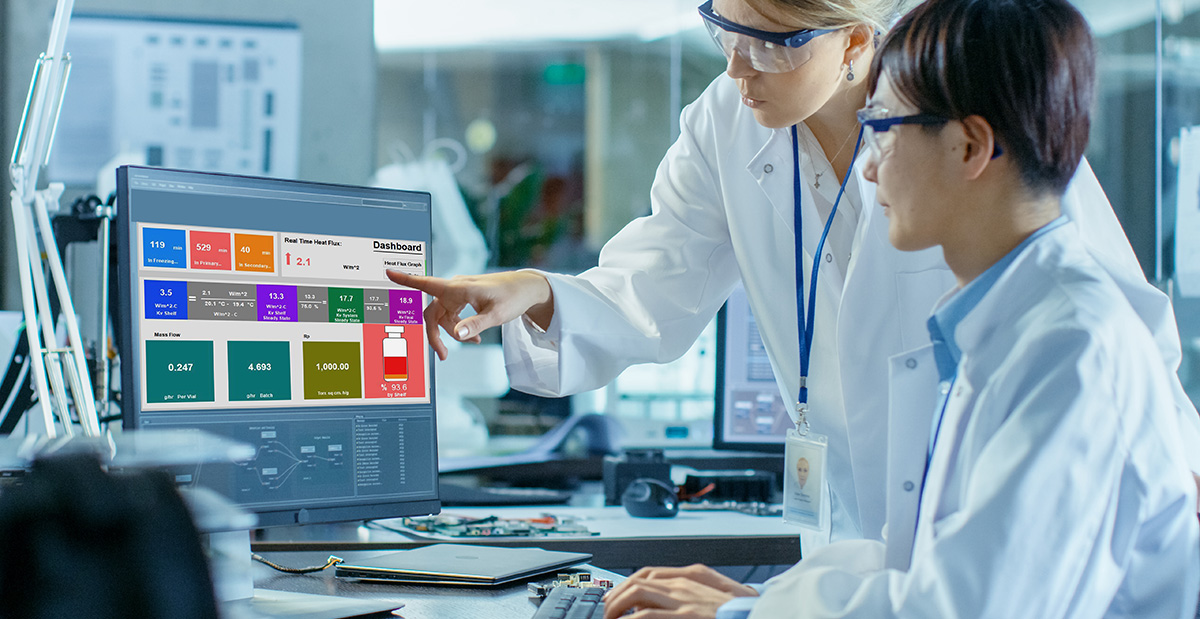 Your Freeze Drying Partner
When you purchase a Millrock product, you get more than a freeze dryer. You get a long-term partner delivering industry-changing innovations, high-performing products, and on-call expert support.