Millrock Technology Latest News on the Factory Floor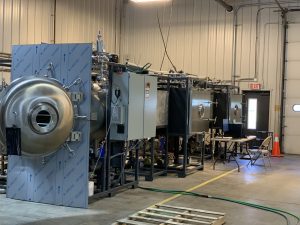 Among the instruments in our workflow this month, Millrock Technology is readying three Quanta® Freeze Dryers for FAT and shipment.
The Quanta is a production level lyophilizer available in both steam sterilizable and non-sterile formats. (details). Here in a Millrock staging area, our engineers are readying three Quanta instruments for Factory Acceptance Testing.