New Course: Planning and Managing Compliance for Lyophilized Product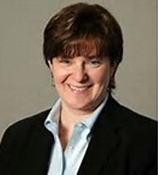 Please Note:  New dates to be announced
Taking a product from research and development to commercialization can be a daunting task, particularly for the organization that is introducing their first product to the market.  FDA 2011 Process Validation Guidance was designed to help companies understand the requirements for new products to be successful but still requires interpretation for implementation.  This course is designed to understand the impact of 2011 Process Validation Stages 1 through 3 for lyophilized products and how to scientifically plan and manage these stages.  Students will be given scenarios to troubleshoot to further reinforce their understanding of the course material.  Included:
identifying and defining Critical Process Parameters and Critical Quality Attributes
cycle design and developing a lyophilization design space for the product
basics of cGMP compliant systems
requirements for clinical manufacturing and commercial manufacturing
analytical tests appropriate for lyophilized drug products
stability tests appropriate for lyophilized drug products
additional techniques for characterization of lyophilized materials
understanding and developing sampling plans for clinical drug product, stage 2 and commercial drug
Dr. Bossert has twenty-nine years' experience specializing in Manufacturing Development and Quality of pharmaceutical manufacturing operations. Her experience includes small scale clinical through mid-size pilot plant to full-scale commercial manufacturing operations. Her background in contract manufacturing encompasses extensive work as contract giver and acceptor at all levels of operation. Previously she has held leadership positions at Lyophilization Technology Inc (VP Scientific Affairs), Regeneron (Senior Director Quality Assurance and Senior Director Manufacturing),  SmithKline Beecham (Senior Manager Manufacturing Development and Senior Investigator/Section Head, Validation and Contract Manufacturing) and Sterling Winthrop Research Institute (Senior Research Pharmacist).
Working in the US and ex-US, Dr. Bossert has experience with preparation of CMC documents and extensive inspection experience, as well as addressing compliance aspects of Warning Letters and site audit/inspection observations. She is known within the industry for use of scientific principles to resolve production issues and support quality initiatives, while ensuring delivery of exceptional product quality and customer service. She received her BS from Albany College of Pharmacy and her PhD from Philadelphia College of Pharmacy & Science.  Dr. Bossert has several publications, the latest of which is the PDA Technical Report 54-3, "Implementation of Quality Risk Management for Pharmaceutical and Biotech Manufacturing Operations Annex 2: Case Studies in the Manufacturing of Pharmaceutical Drug Products", 2013 (co-author).
Millrock Technology, 39 Kieffer Lane, Kingston, NY 12401
Fee:  $ includes hotel, all meals, course materials and lectures. Does not include transportation.
For more information or to register please contact 845.339.5700.  Registration is limited to 10 people.