Assess Product Heterogeneity and Scale-up Risks in Pharmaceutical Freeze Drying via Mathematical Modeling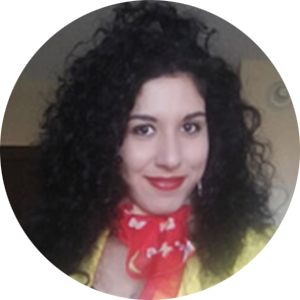 Dr. Bernadette Scutellà received her M.S. in Food Engineering at the University of Salerno in 2013. She was awarded of a PhD from AgroParisTech for studies on the mathematical modelling of freeze drying process in 2017. Presently, she is a drying scientist in the Technical Research and Development department at GSK (GlaxoSmithKline) Vaccines, Rixensart, Belgium. She is in charge of freeze drying cycle development, transfer and scale-up, as well as of the evaluation of novel process monitoring and drying technologies.
Webinar Abstract
Due to the product pre-conditioning in individual vials, the freeze drying process can be difficult to design and often results in batches presenting a significant heterogeneity in the quality of the final product. This webinar focuses on the understanding and quantification of the sources responsible for heat and mass transfer variability during the process. To this end, three main sources of variability will be discussed: the vial bottom geometry, the position of the vial on the shelf of the freeze dryer ("edge effect") and the morphology of the product. Mathematical modelling will be used to predict the impact of each of these sources on critical process parameters (e.g. product temperature) and to integrate the inter-vial heat and mass transfer distribution in the design space approach for improving cycle design and scale-up.
Webinar Highlights
Identification and quantification of the different sources of product quality variability existing in the freeze drying process
Use of mathematical modelling to provide new insights in the understanding physical phenomena responsible of product heterogeneity during the process
Integration of these sources of heterogeneity in cycle development and process scale-up via mathematical modelling