Advanced Control Technologies
Millrock Technology is pleased to offer robust, technologically innovative advanced freeze dryer control for all of your freeze drying processes/lyophilization process needs, including: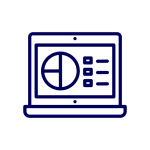 This robust control system includes multiple programming steps in freezing and primary drying with final hold set points in secondary drying. This "standard" software should be familiar to anyone currently using a tray-type freeze dryer.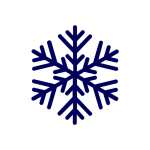 Freeze Booster controlled nucleation enables the ability to study freezing approaches and its effect on the product and product cycle.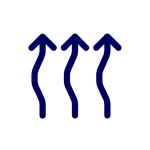 Process Monitoring/Control
AccuFlux provides a new dimension of measurement and control in freeze drying. This technology incorporates the use of heat flux sensors to measure heat flux directly versus calculating it. It also allows control of post nucleation ice crystal ripening, and subsequent crystal size, by regulating heat flow. AccuFlux is included in LyoPAT.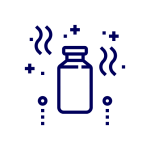 Auto Dry totally automates primary drying by driving as much heat into the product as possible without exceeding the critical process temperature. It utilizes the pressure drop method to help determine whether or not unbound water is still in the product and will not advance to secondary drying until it determines the cake is dry.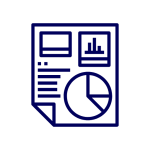 Millrock Reporter provides batch reporting in the format that you design. You can rearrange the data being monitored for the view your find most important for your work.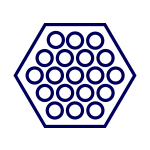 The LyoSIM ring provides optimal process control via a closely coupled temperature source that can simulate center vials or the edge effect for process analysis. The close coupling of the LyoSIM ring produces results that can not be attained by simply controlling the wall temperature. Featured in our MicroFD Small Research Freeze Dryer.