Magnum Pro Advanced Tray Freeze Dryer
Innovation for Your Lab Scale Freeze Drying Needs
Magnum Pro with LyoPAT® combines the most advanced technology available in the market today with our robust and dependable Magnum freeze dryer. The Magnum Pro Freeze Dryer provides pilot scale through-put and can also be utilized for R&D.  This lyophilizer is ideal for processing larger batches while capable of analyzing, optimizing and developing transfer cycles.
Advanced Control Technology
Provides the data you need for cycle transfer and optimization
Determines critical process parameters such as Kv, cake resistance and mass flow
Delivers direct measurement of heat flux via proprietary AccuFlux technology
Creates efficient freeze crying cycles with AutoDry
Maximizes shelf temperature during primary drying while not exceeding critical temperature parameters
About the Magnum Pro Freeze Dryer
CONTROL SYSTEM
PC/PLC with ethernet and remote Internet connectivity
Manual and automatic operating modes
Graphic and numeric data collection
Automatic system and leak rate testing
Options for Protocol Optimization and Controlled Nucleation
SHELF SYSTEM
10 to 20 sq ft (0.929 to 1.858 sqM) of shelf area
Large shelves for more product capacity – 12″ x 24″
Increased stoppering pressure – for 2ml vials
316L on all wetted parts
CONDENSER
6″ vapor port standard
Exposed coil condenser for maximum efficiency
Hot gas defrost
REFRIGERATION
High reliability scroll compressors
Oversized refrigeration components for high reliability
CFC-Free, non-proprietary refrigerants
VACUUM
Pirani vacuum sensor standard
Vacuum control standard
Gas backfill standard
330 LPM corrosion resistant vacuum pump
PORTS
Sanitary style fittings on all sensor and vacuum ports
Built-in validation port – sanitary fitting
Note: Specifications subject to change without notice. All specifications based on 20C ambient on 60Hz.
Inside the Magnum Pro
Millrock Technology's Magnum Pro with LyoPAT combines the most advanced technology with our robust and dependable Magnum freeze dryer.
LyoPAT® state-of-the-art control capabilities to monitor and control every possible aspect of the freezing and drying processes.
AccuFlux® the only technology that provides heat flow monitoring and control— including direct measurement of Kv and mass flow—throughout the entire freezing and primary drying processes.
AutoDry® totally automates primary drying by driving as much heat into the product as possible without exceeding the critical product temperature.
FreezeBooster® controlled nucleation enables the ability to study freezing approaches and its effect on the product and product cycle.
Millrock Reporter provides batch reporting in the format you design.
Features in the Magnum Pro are patented and patent pending.
Step 1: Protocol Analysis
Analyze your existing protocol by collecting the critical process parameter data for both the freeze drying and primary drying cycles, including Heat Flow, Product Temperature, Mass Flow, Kv, Rp, and more, determined by the most advanced Process Analytical Technologies. Why use outdated technologies that provide only intermittent monitoring and extensive calculations to predict critical process parameters? With the Magnum Pro, you get real-time, continuous process measurement and unparalleled control.
Step 2: Cycle Optimization
Save money and time by developing robust products with the shortest freeze drying cycle times. The Magnum Pro provides you with the tools to optimize both your freezing and primary drying cycles, in order to develop the shortest freeze drying time and critical process parameters for cycle transfer.
Step 3: Cycle Transfer
Scale up, scale down the future lies in both directions. With the optimized critical process parameters, you can use the Magnum Pro for scale-up of new freeze drying protocols, or scale-down analysis and troubleshooting of existing protocols
Click here
to learn more about our Clean-In-Place technology featured in the Magnum Freeze Dryer.
Click here
to watch our Clean In Place (CIP) technology in action.
*S
tandard CIP systems are designed for water use only. Other medias 
may not be compatible and 
need to be disclosed and/or approved prior to contract.
Check out our standard Magnum Small Scale Production Freeze Dryer.
Looking for additional shelf space? Check out our Magnum XL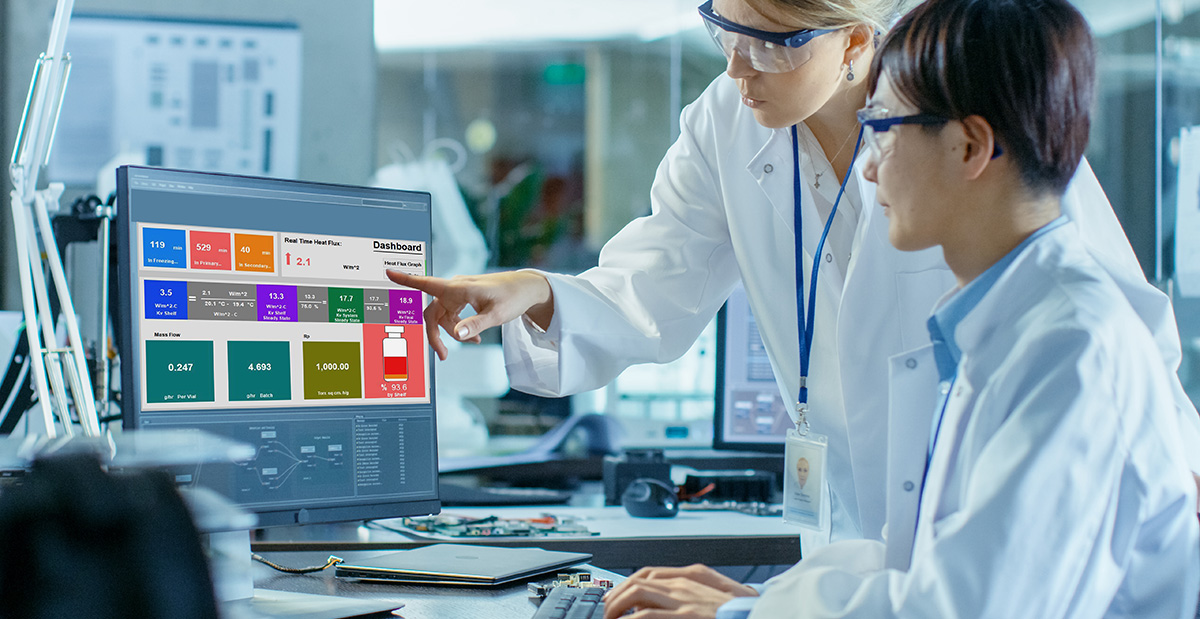 Your Freeze Drying Partner
When you purchase a Millrock product, you get more than a freeze dryer. You get a long-term partner delivering industry-changing innovations, high-performing products, and on-call expert support.