BENCHTOP Manifold Freeze Dryer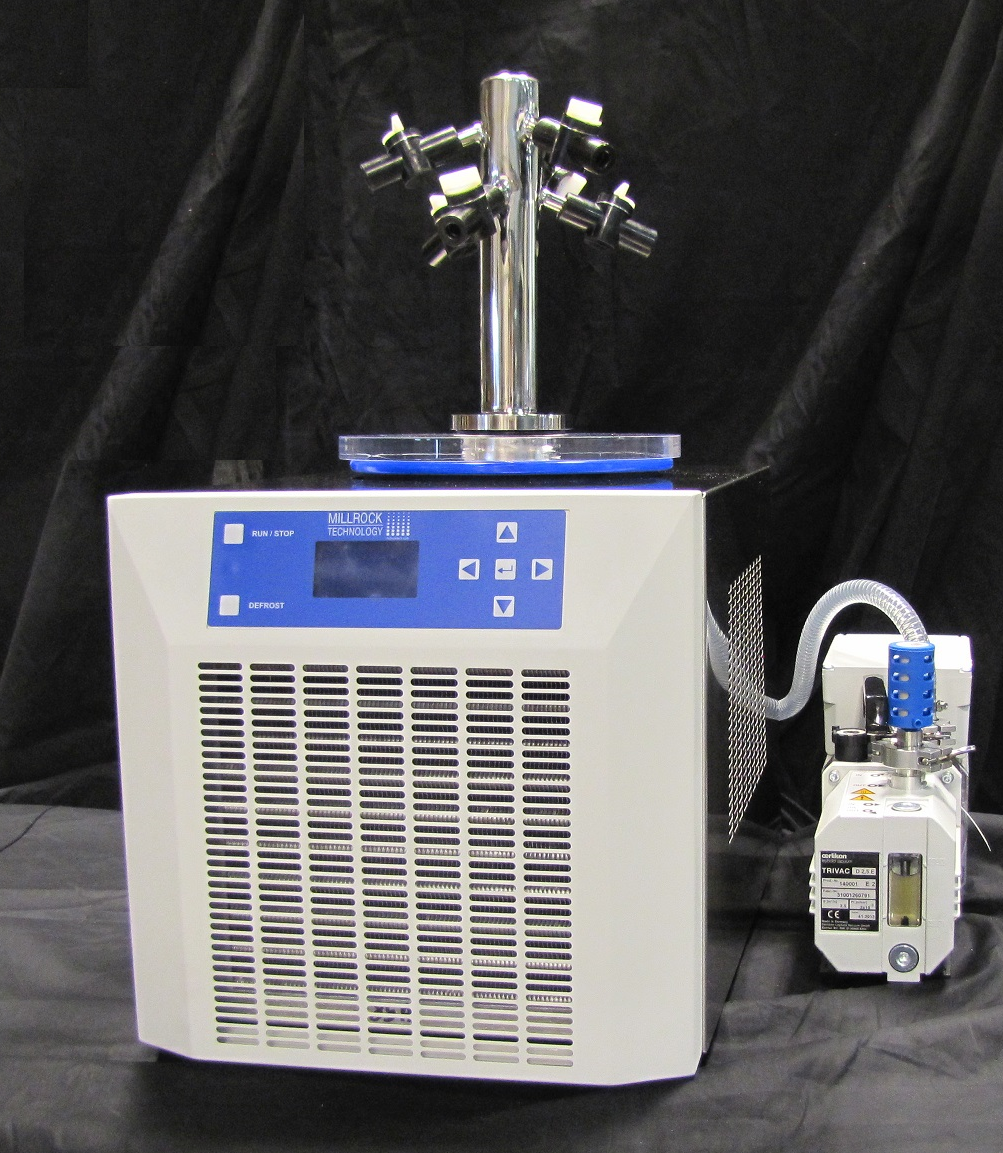 BenchTop Manifold Freeze Dryer
Intuitive and easy to use BenchTop Manifold Freeze Dryer.  With a market proven design and the most advanced microprocessor control available on benchtop unit, the BenchTop Manifold Freeze Dryer exceeds customer demand. This freeze dryer is cost effective and consistently a high performance bench top manifold freeze dryer.
The BENCHTOP Series has a 2L per 24 hour condensing rate. Two models are available: the BT48 and BT 85. The BT48 is the ideal match for water based samples with a -48C condenser. For samples containing solvents or with low melting points, The BT85 is the perfect match with -85 C condenser which will provide maximum performance in a benchtop freeze dryer.
Overall, this benchtop manifold freeze dryer is the ideal fit for labs that need quick turn-around, hot gas defrost supplies fast/automatic defrosting. Depending on your needs, select either our 6 or 12 port manifold. Both options provide ample space for small and large samples to be dried simultaneously.
BENCHTOP MANIFOLD HIGHLIGHTS
CONTROL SYSTEM
Advanced microprocessor controls
MANIFOLD
Manifold dryer with 6 or 12 Ports
CONDENSER
316L construction on all wetted parts
2 liters in 24 hours, 2L capacity
Exposed coil condenser for maximum efficiency
Hot gas defrost
Available in -48 or -85C
REFRIGERATION
CFC-Free, non-proprietary refrigerants
Hot gas defrost
VACUUM
195LPM corrosion resistant vacuum pump
BT Series
Benchtop Manifold Freeze-Dryer

APPLICATIONS
Laboratory Research
Proteins
Organic Tissues
Waste Products
Plant Material
Polymers
BT48
BT85
TEMPERATURE
-48 C
-85 C
CONDENSER CAPACITY
2L in 24 hr
2L in 24 hr
COMPRESSOR
1/3 HP
2 x 1/3 HP
CABINET DIMENSIONS
manifold adds approx. 15″ to height
15.5″W x25.0″D x15.75″ H
15.25″W x25.0″D x15.75″H
VOLTAGE
120V, 60Hz,1 Ph, 20A
120V, 60Hz,1 Ph, 20A
3Gen Microprocessor Controls
Easy to use, easy to read. Millrock has taken bench-top freeze drying to a new level with the new 3Gen control system. The 'READY' indicator and auto power-outage recovery are a few of the key features that make this system so easy to use. With a backlit display and industrial tested microprocessor, freeze drying has never been easier. Display parameters include vacuum, condenser temperature, run time, ambient temperature, and even displays when to maintain your vacuum pump oil.

Microprocessor Instrumentation
DISPLAY
Backlit Matrix LCD Temperature Vacuum Voltage Messaging
VACUUM DISPLAY
0 to 3000 mTorr
CONTROL FEATURES
Auto Start-up 'READY' Indication Power Failure Recovery
ALARMS & REMINDERS
Low Voltage High Ambient Power Outage Change Vacuum Pump Oil Clean Air Condenser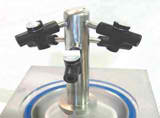 Manifold
A 6 or 12 port manifold is provided with the Benchtop series dryer and comes complete with vacuum valves. Each port is ½" external diameter. The ports are spaced to provide room for the largest flasks.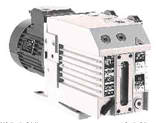 Vacuum Pump
A 60 lpm vacuum pump is recommended. If the application calls for a larger vacuum pump it is available, ask for details.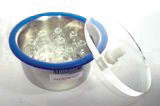 Stainlessware Freezedryware™
Freezedryware provides the perfect solution to bulk drying and drying vials on a manifold freeze drying system.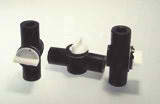 Vacuum Valves
The straight-thru design of Millrock valves provide less flow restriction and have greater internal diameter than other ¾" diameter valves. The end result is faster, more consistent drying.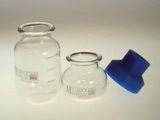 Flaskware
A complete line of flaskware is offered by Millrock, including flasks from 75 ml to 1200 ml with snap-on silicone tops.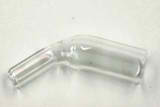 Adapters
Glass adapters provide an easy connection from the vacuum valve to hoses and other accessories. ¾" to ¾" and ¾" to ½" adapters are available in both straight and 45 degree.
For a complete list and comparison of all our Freeze Dryers, please visit our main Freeze Dryer page.